We took a taffy making class at Sweet Pete's.  We made blue strawberry taffy. It had a lot of citric acid for an amazing sour kick.  The first class we took was a blow pop class which is no longer offered. They gave us the recipe for the taffy and it's just sugar, water, corn syrup, butter and cornstarch. It was nice the children were able to participate in pulling and wrapping their taffy.
After the class, we got a scoop of ice cream and let the kids pick a couple of pieces of candy. The store is so bright and happy to walk through. There are so many things to look at that I'm happy just meandering through the store. They decorate it so nicely for each holiday as well.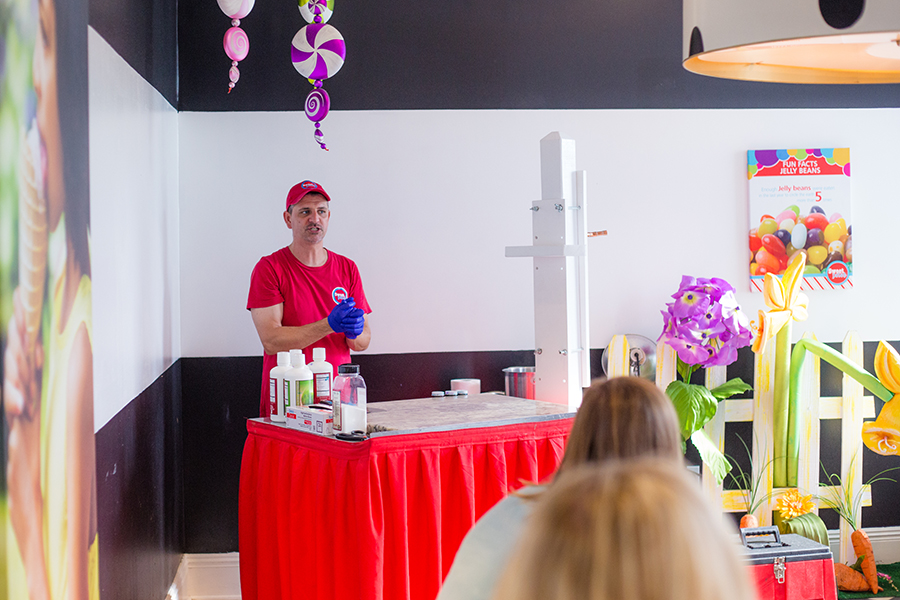 I think it is so cool that the stone cools the candy.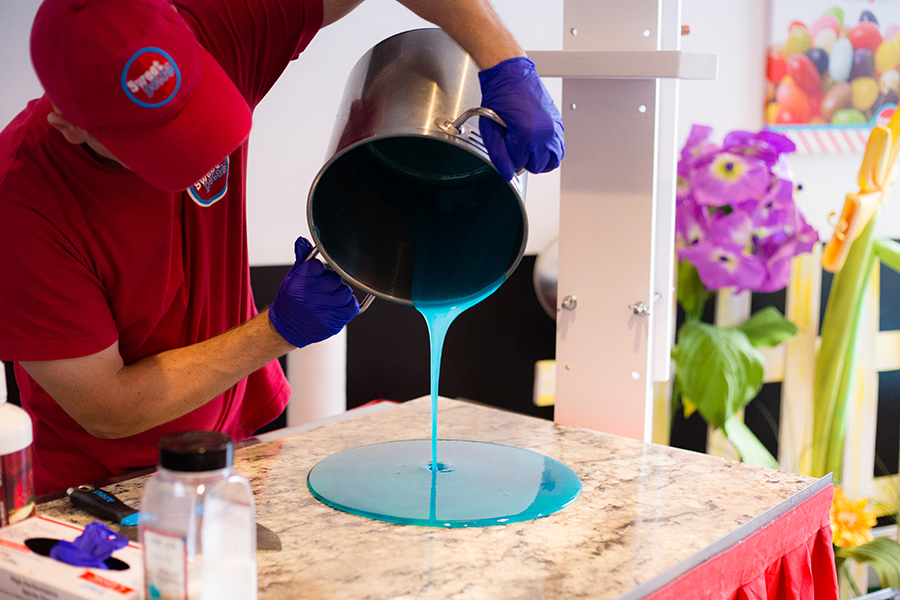 Continue after the jump for a few more photos.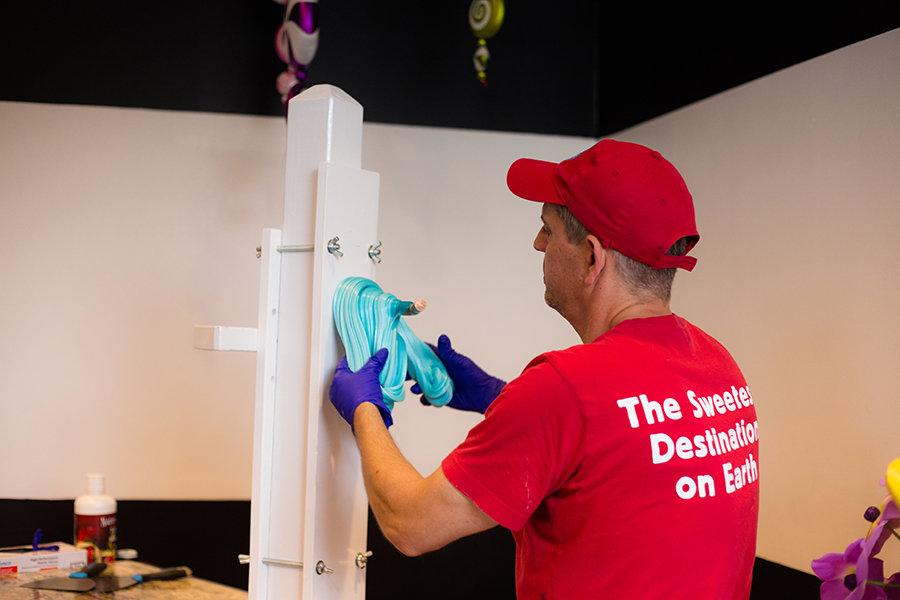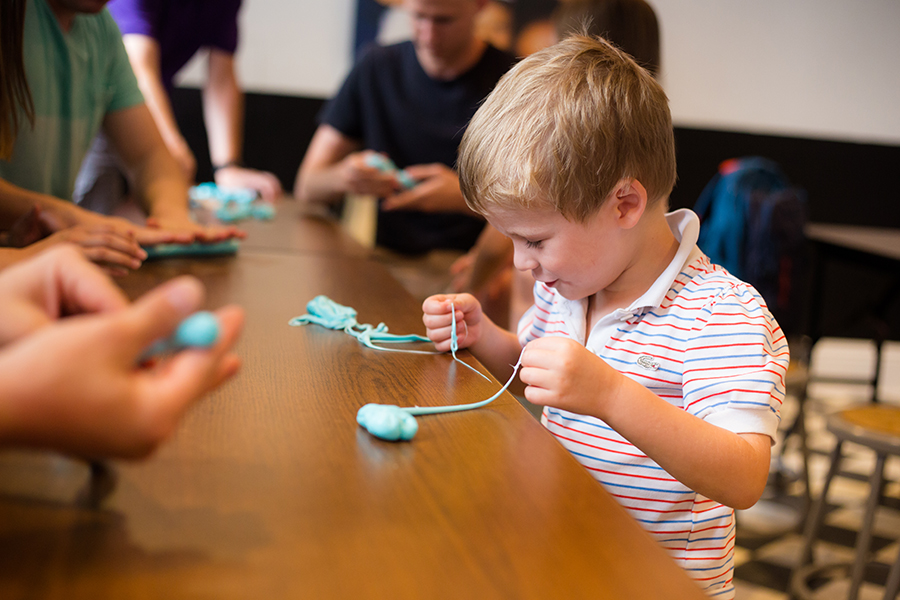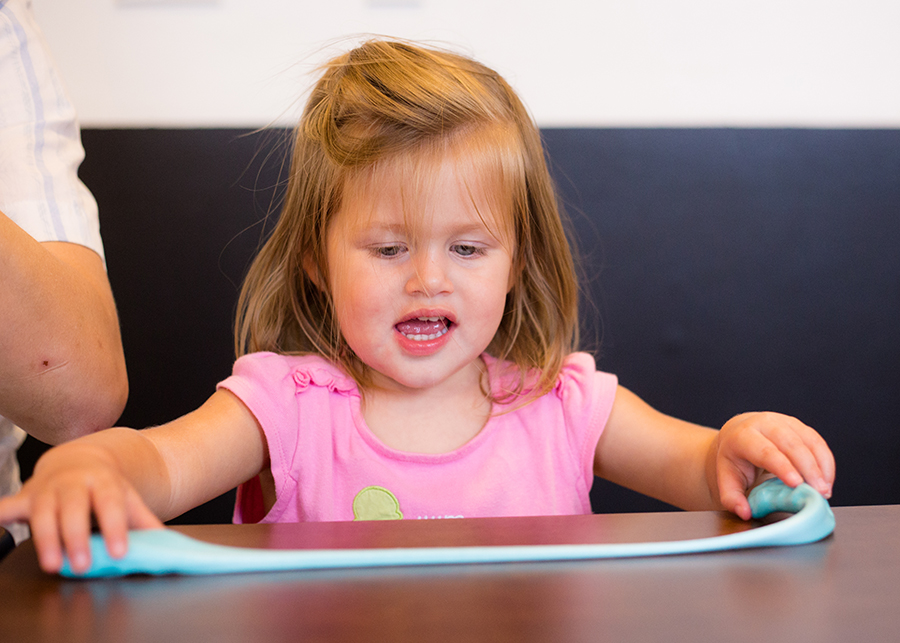 After Hurricane Irma, Sweet Pete's hosted a free hand pulled lollipop class. Yes, this was our third candy class at Sweet Pete's. A lot of the city didn't have power and they wanted to provide an air conditioned place for people to hang out. The kids and I went and it was great. Many of the employees had told me it was one of their best classes. I really enjoyed seeing how they made the different colored swirls in the lollipops. We had the same instructor as we did for the taffy class. He is definitely an expert candy maker.
One other thing I wanted to mention, all of the employees at Sweet Pete's are so kind. This may sound strange to say about a candy store but you can tell by events like this that the candy store is an integral part of the community of Jacksonville. We will definitely be back at Sweet Pete's.