This lemon basil cashew cheese recipe was introduced to me by my friend Heather. Heather eats a vegan diet and has introduced me into so many great recipes. We used to be in book club together and she made it for a snack at book club. She brings to other gatherings to share and so that she has something to munch on. This was my first time using nutritional yeast and I love the tang it brings to recipes. This recipe is a great introduction to eating nutritional yeast.
What is Nutritional Yeast?
It's a yeast where the yeast is deactivated. It's a flaky yellow substance. Depending on the brand it can add Vitamin B12 to your diet and some protein and some other minerals. It's used in a lot of vegan cooking to give things their cheese flavor. Most of the time I have been buying my nutritional yeast from Trader Joe's.
Lemon Basil Cashew Cheese- a Kid Friendly Snack
I served it to my kids with some veggies and crackers and they gobbled it all up. In fact they love eating scoops of lemon basil cashew cheese plain. I was surprised that all four of my kids love this dip. I mostly double the recipe and it still doesn't last long in our house. It makes a great afternoon snack. I love that it's healthy and packed with protein as well. We mostly make it with fresh basil but we have made it with dried basil in a pinch. Of course it tastes better with the fresh basil.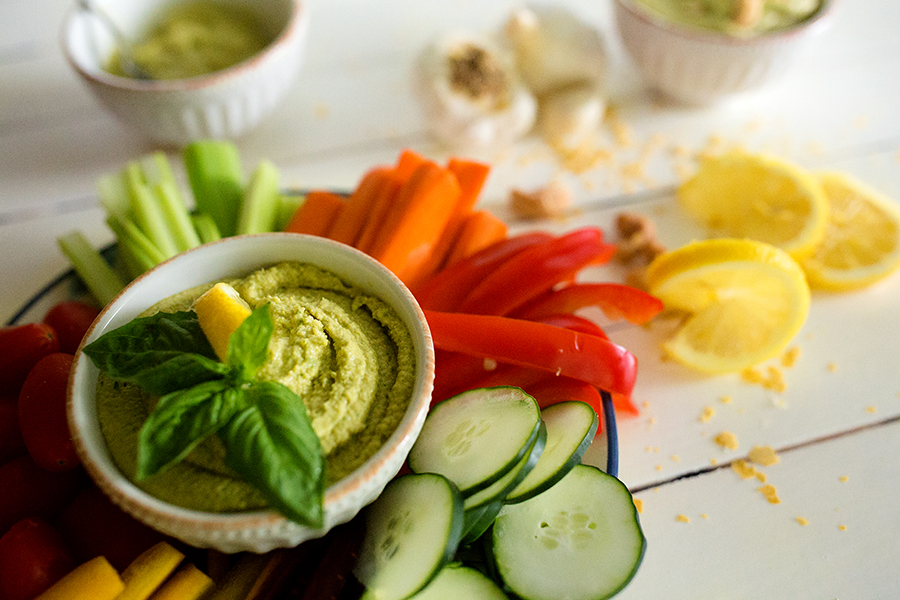 The original recipe was used in lasagna as a replacement for ricotta cheese by Oh She Glows. I tried using it in a zucchini lasagna and I enjoyed it but my favorite way to use it is as a dip.
Must You Use Soaked Cashews?
I've tried doing this recipe before without soaking the cashews because I was in time crunch and it's just not as creamy. The flavor is there but for a dip you really want the creaminess that soaking the cashews will bring. You only need to soak them for 30 minutes so you can clean a room and get organized and then the cashews will be ready.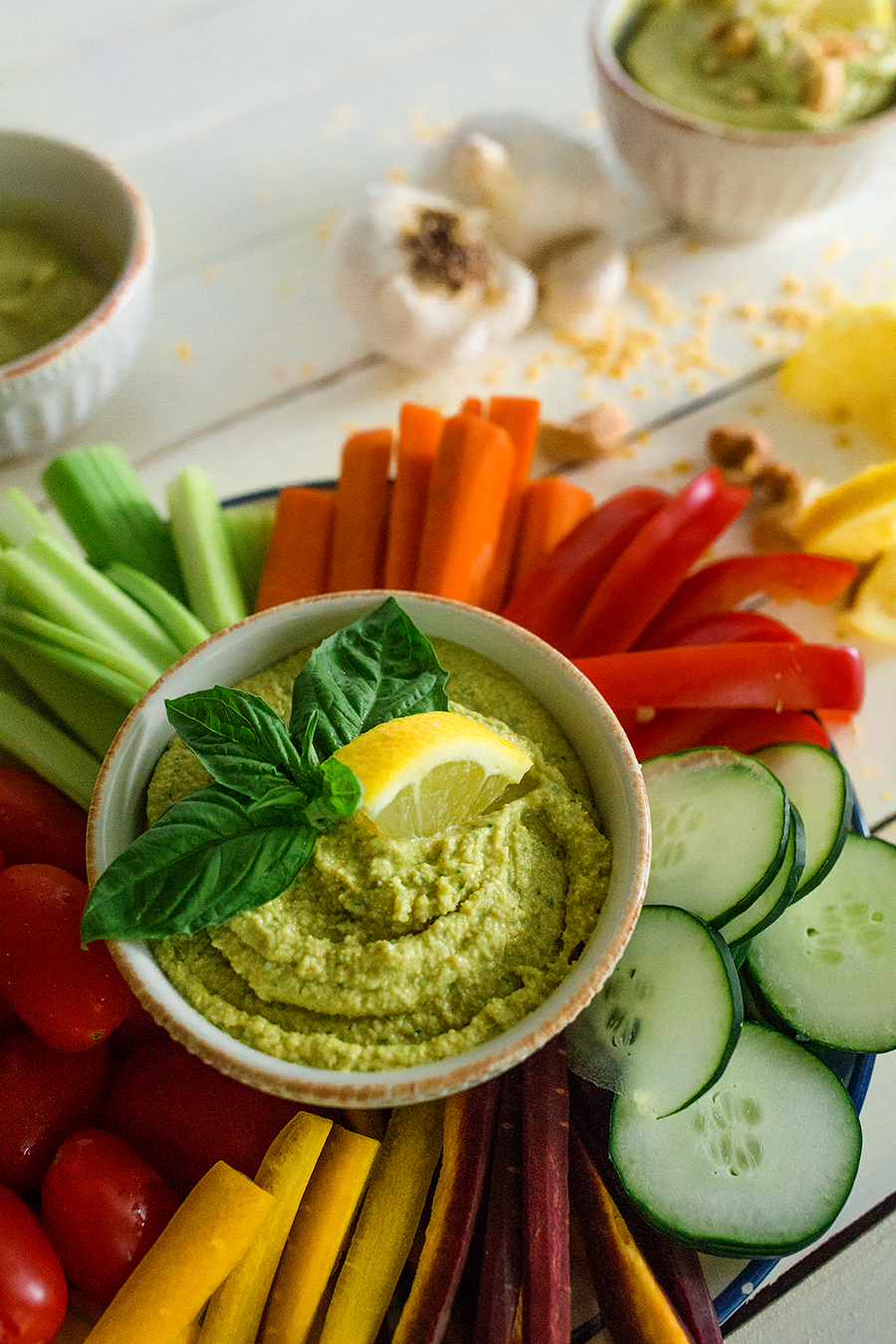 Print Recipe
Lemon Basil Cashew Cheese
Ingredients
1 cup raw cashews (soaked*)

2 cloves of garlic

1/4 cup lemon juice

1/4 cup water (add more for desired consistency)

1.5 cups fresh** basil leaves (lightly packed)

1/2 cup nutritional yeast (this gives the cheese flavour)

3/4 tsp salt

pinch of pepper

1 tsp dried chopped onion
Instructions
1
Drain the water from the cashews.
2
Throw everything into a blender and enjoy.
3
The quality of your blender will also make a difference in how creamy the cashew cheese gets.
Notes
* The creaminess of the cashew cheese is affected if you soak the cashews. I tried it once without soaking the cashews and it was definitely not as creamy as when I soak the cashews. You can use the soaked water in the blender but watch your how much salt you put in. I get my cashews from Costco and they are salted. So if I use the water the cashews soaked in I add less salt overall. ** I tried the recipe with dried basil (1/2 cup) and it tastes ok but definitely different than with fresh basil. Adapted from Oh She Glows