Have you ever been in a lavender field? This was my first time visiting a lavender field and it was delightful. We went to Purple Haze Lavender Farms. The staff was incredibly friendly and welcoming. They showed us where we were allowed to meander through. We purchased some lavender ice cream and culinary lavender. I felt like the taste of the lavender ice cream was pretty mild but perhaps that was good because it was a nice introduction for my kids.
We were not able to stay very long because we needed to catch a ferry to Seattle. As I look through these photos, I see that the kids were eating their peanut butter sandwiches because we were on a time crunch (so much to fit in). One of the reasons we picked the Purple Haze Lavender Farm was because it was relatively close to the freeway. Sequim is known for it's lavender fields. There are U-Pick Fields and farms where you can learn more about how to grow lavender.
When is the Best Time to See a Lavender Field?
Late June to Mid July is when the lavender is at it's peak. We were able to visit the first week of July.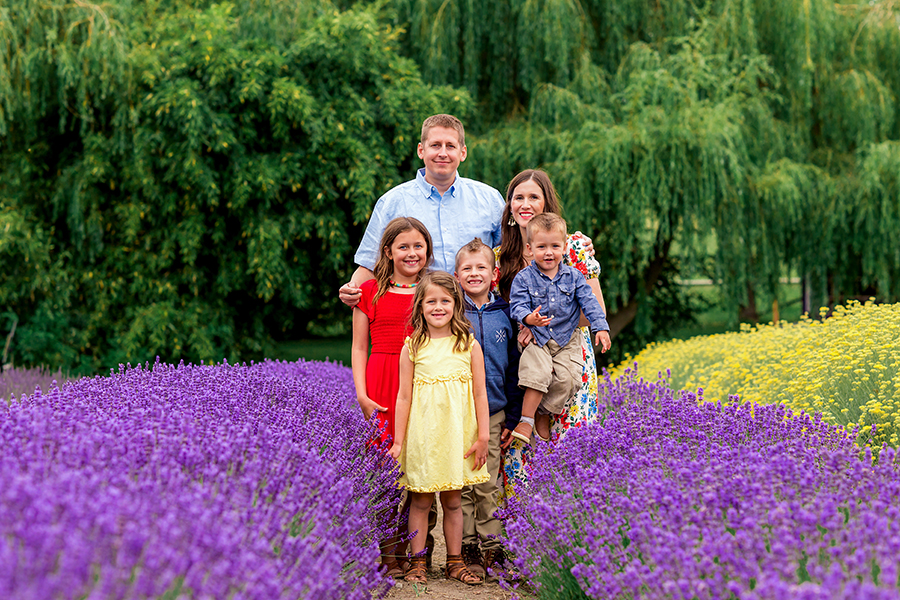 I was so glad we were able to take some photos and even used my tripod to take some family pictures. We were all dressed nicely since we had just taken family photos at Olympic National Park. I also new that one of my girls would be wearing yellow and it would look perfect against the purple backdrop. The weather was overcast so I didn't have to worry about any harsh sunlight for these photos taken mid day. There were beautiful willow trees in the background and a barn with cows. The area was very charming to be in. There were quite a few bees which made a few of my kids nervous. I just reminded them how important bees are so we can have honey. The little black dots in some of the photos are the bees.