Do you just have one day at North Cascades National Park? We did too! We read a lot of websites about people who spent days/weeks in North Cascades and it all sounded wonderful. However what if you just have one day? What are the top things to do?
North Cascades is one of the least visited national parks. I bet it's because it's pretty out of the way and there are a lot of back country trails. There are plenty of non- back country trails so I would say if you have an opportunity to go…..go. Also, if people are visiting the state of Washington Olympic National Park and Mount Rainier are probably higher on their lists. The scenery is gorgeous at North Cascades and worth a visit. The most striking thing to me was Diablo Lake and it's emerald green water. The lake was such a contrast to the blue of Crater Lake. The lake especially felt so nice to wade in after a hot hike.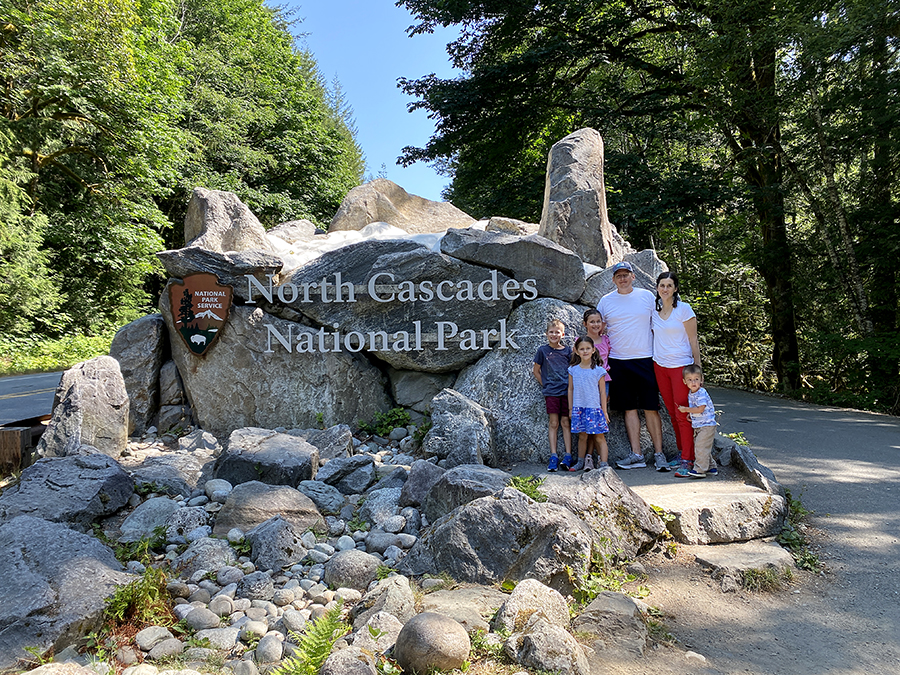 Hikes for One Day at North Cascades National Park
Our initial plans for the day (Cascade Pass Trail 7.4 miles) became altered due to an impassable road. We always take the time to take a photo with the national park sign. I ask someone to take our picture, use a tripod or just take a partial family photo. First, we made a quick stop at the ranger station. At the ranger station we found wild berries to eat and got the Junior Ranger booklets. We also always chat with the rangers about our plans. The rangers always have insights on what to do and have something new to teach us.
The trails we did as a family are the Trail of the Cedars (0.3 miles) , Ladder Creek Falls (0.4 miles) and Thunder Knob hike (3.6 miles). After the Thunder Knob hike we took a break and dipped our toes in the cool water of Diablo Lake.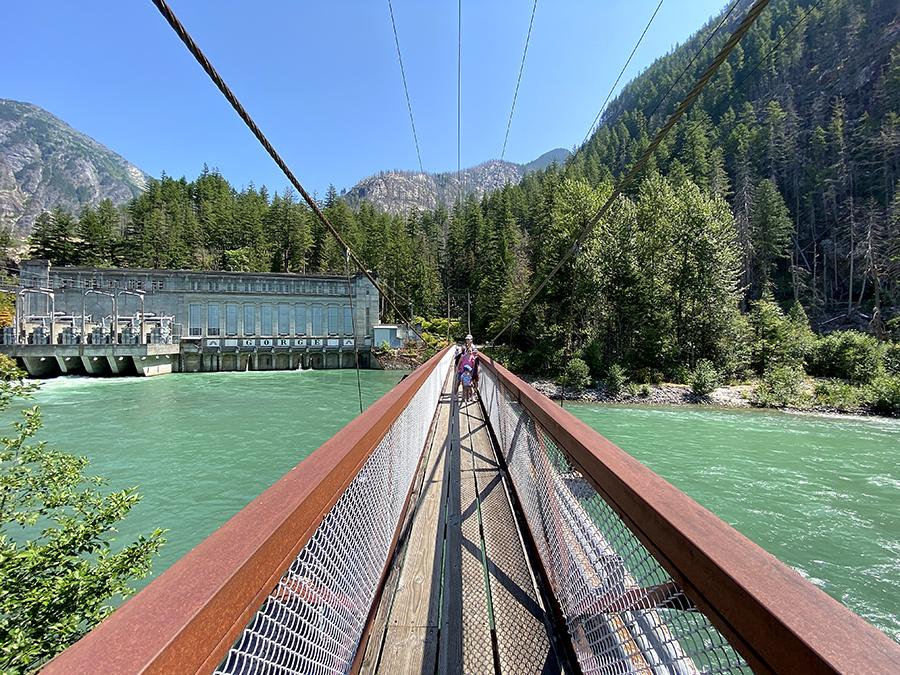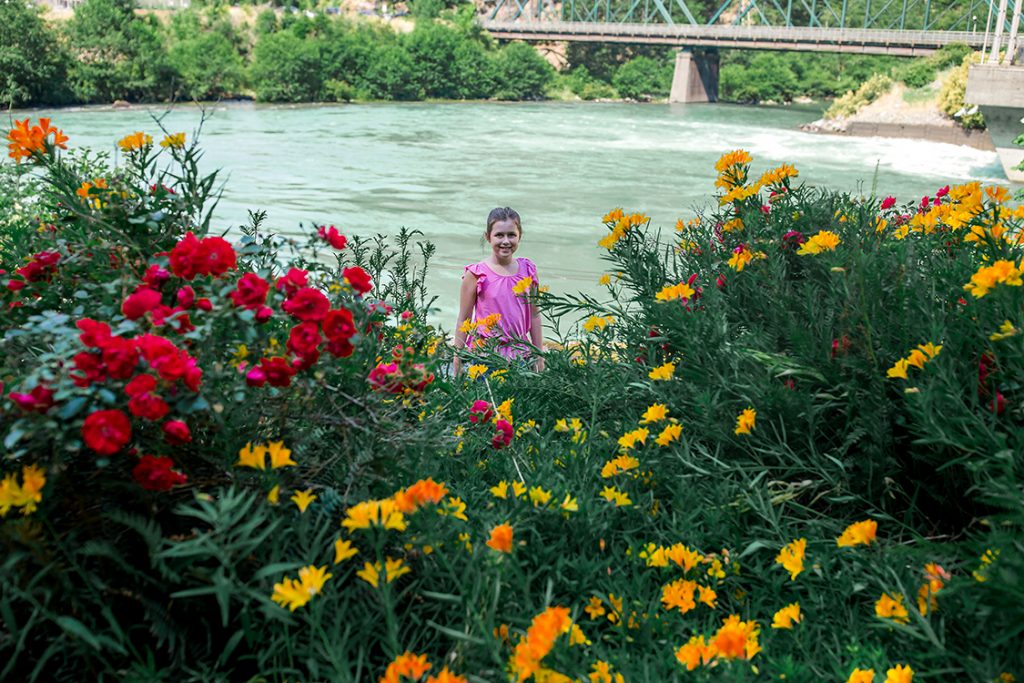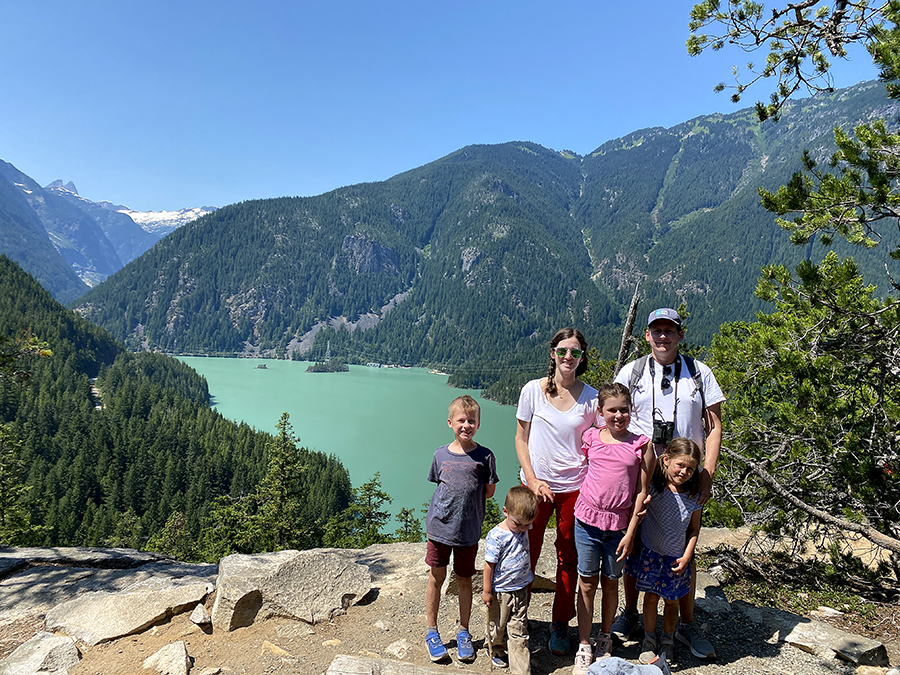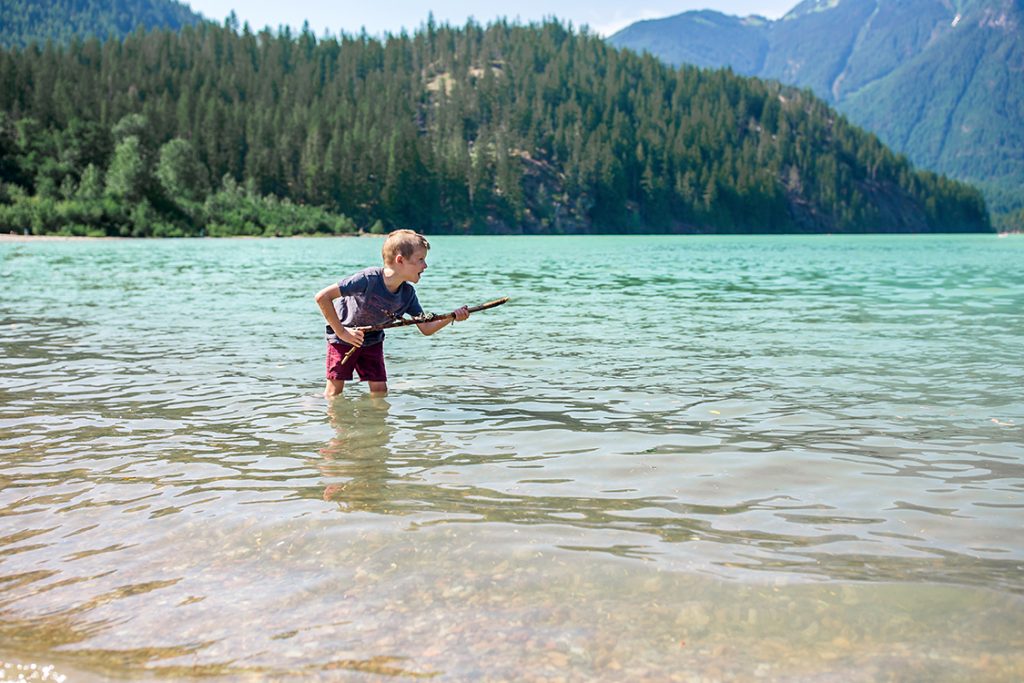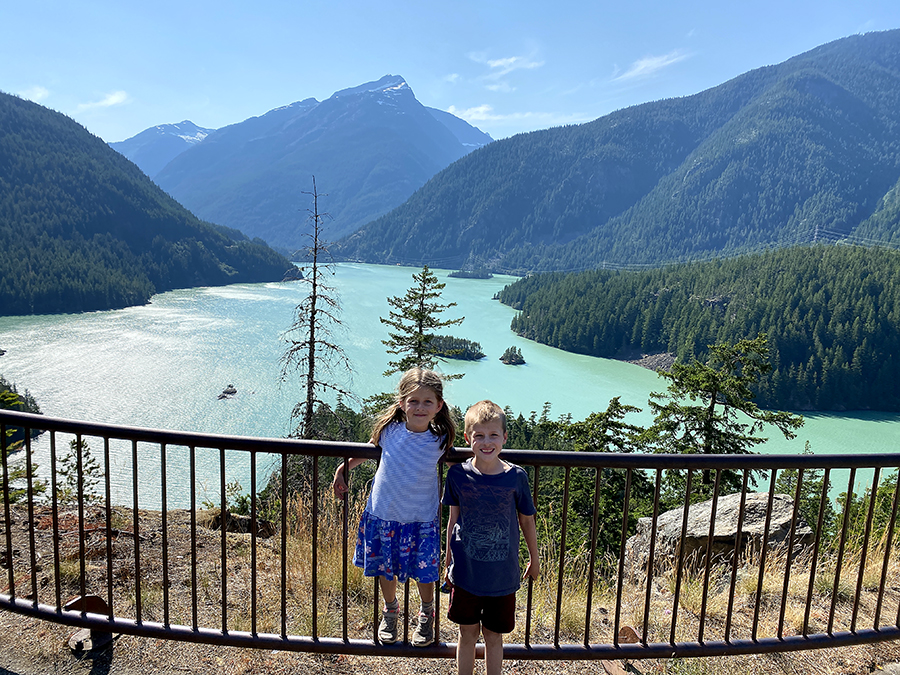 We stopped at the Diablo Lake Look Out and then Matt did the Ross Dam Trail (1.5 miles) by himself (everyone else was hot and tired). While I don't like to miss out on things he told me that there wasn't a tall barrier between the trail and the side of the dam. So, I was glad we didn't take the children because we would have had to be extra careful with them and the cliffs. We were headed toward Glacier National Park next so we drove through rural Washington state and spent the night in Omak. We really enjoyed driving through the rural towns– it felt like the wild west with the old buildings.