White water river rafting in Missoula was spectacular. This was our two oldest kids second time going. The first time they went was at the Nantahala River the previous year. My parents watched our younger two children. Since we were traveling I just stayed at the hotel with the younger two children. My husband and I trade off who gets to do things with the older kids. If there is an imbalance it is probably in my favor. This was a perfect stop as we were traveling from Washington State on our way towards Glacier National Park to meet Matt's family. This stop was kinda of a bridge of finishing our family vacation and getting ready to do an extended family vacation with my in-laws.
What Preparation did you do to go White Water River Rafting in Missoula?
This was our first time going to Missoula and it was a charming town. I perused the book "A River Runs Through it." Matt and I also watched the movie "A River Runs Through it." It made me want to go fly-fishing but then I remembered I had in Rocky Mountain National Park with my family years ago. I have to say even after reading the book and watching the movie I don't really get the phrase a river runs through it but it sure is beautiful country in Montana. This was probably not the type of preparation you were thinking about but it's what we did to visit Missoula.
What Company Did You Use?
We used the Montana River Guides. We paid for the photos they took of them white water rafting. They did the half day excursion on the Alberton Gorge. We would use them again.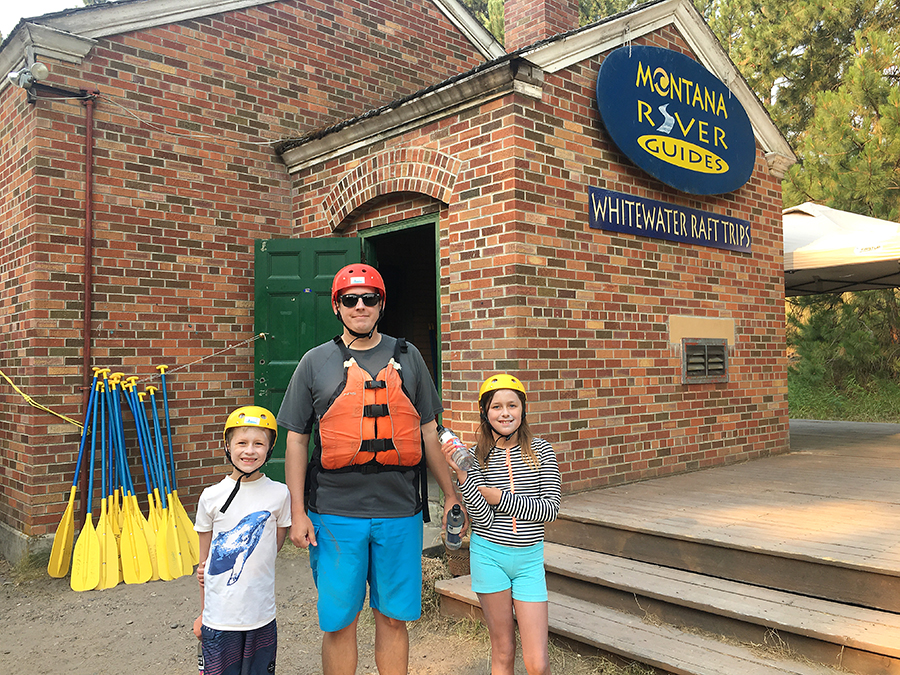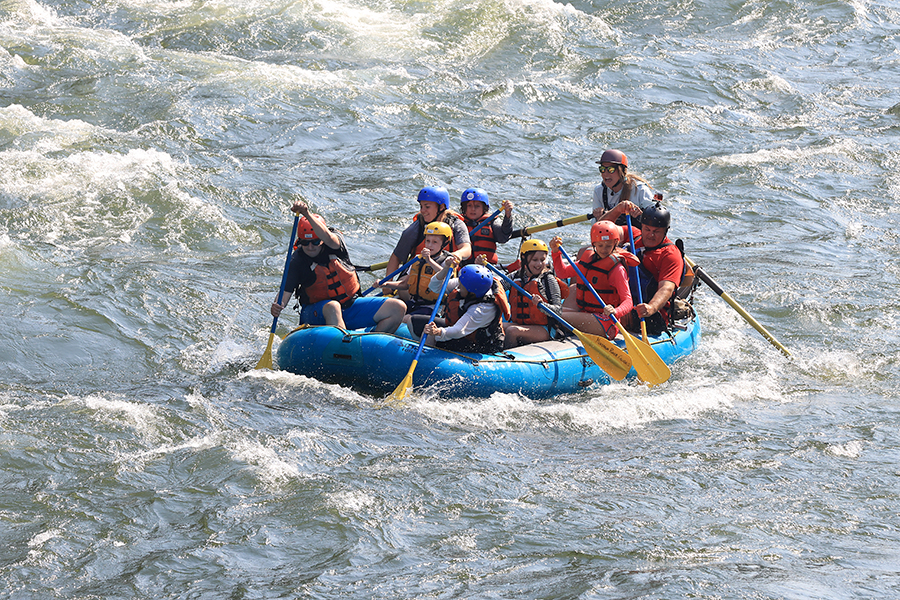 Compared to the Nantahala River how was it?
Talking to my kids and husband they said the rapids were not bigger but there were several large rapids whereas the Nantahala had one large one.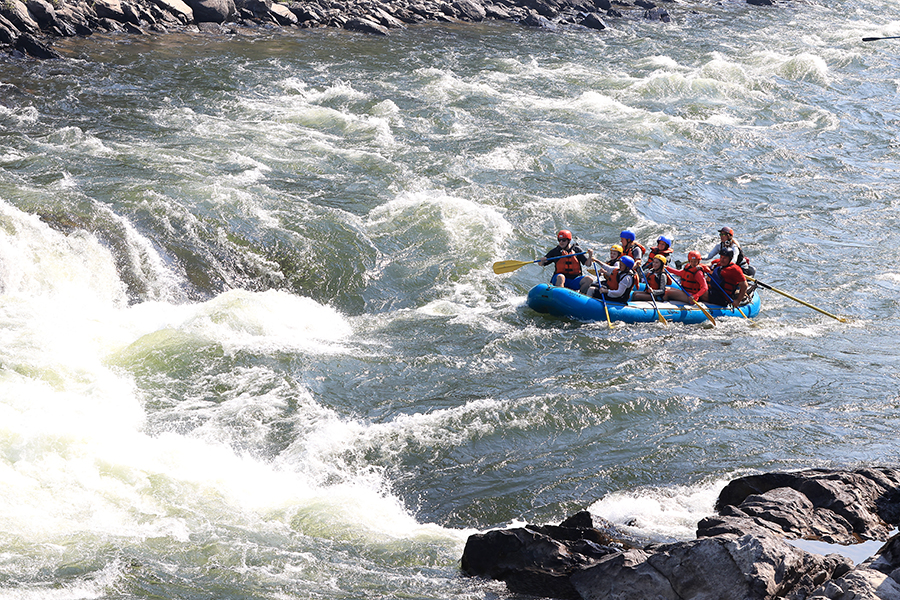 Did People Get Wet?
If you look at the below photo you will notice people got drenched. There was no one dry on the raft. So, yes people got wet White Water River Rafting in Missoula.
What did I do while they went White Water River Rafting in Missoula?
I had plans to take my younger kids to the playground and a mini hike. We also planned on trying some restaurants in Missoula after everyone was done rafting but all those plans got changed. If you look at the top photo you'll notice that the sky was kinda hazy. Western Montana was experiencing wildfires. The air quality wasn't the best so I decided to keep the younger children inside the hotel. So, I just reorganized suitcases and folded laundry I had done the night before. The younger children got to watch TV and were quite happy about it. We were planning to meet up with Matt's family the next day but found out that his Grandmother had made dinner and four pies for us. So we skipped out on eating out in Missoula and happily had dinner at his Grandmother's house that night.